CATRAL GARDEN ACQUIRES NORTENE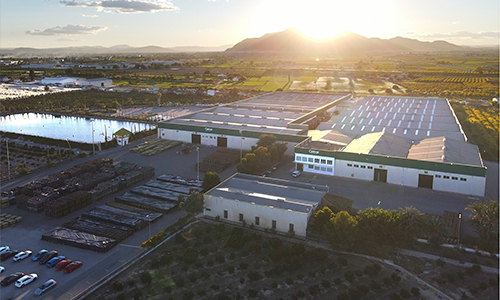 CATRAL GARDEN & HOME DEPOT S.A. has acquired the gardening business of the company INTERMAS NETS S.A., which operates mainly under the Nortene brand. This important milestone in the sector will be formalised on 9 September 2022.
The two brands, Catral and Nortene, which enjoy recognised prestige among customers and suppliers, will lead the new company's operations. To achieve this, we will continue to have extremely competent and professional teams in both brands, which will ensure empathetic listening, optimal advice, the manufacture and sale of our products, and service to our customers.
With the merger of the two companies, CATRAL GARDEN & HOME DEPOT S.A. takes another step forward in its plans for growth and expansion. The resulting company becomes the leader in Europe's gardening sector, thus consolidating a major Spanish project of international scope.
The union of the two companies offers significant synergies that will bring benefits to customers, partners, and employees. Synergies and improvements that will allow us to round off and expand our offering with better, more competitive and varied conditions, allowing us to accompany our clients in their growth strategies, with greater resolution capacity.
We will consolidate and reinforce our commitment to offering products manufactured in Europe on the market, and we will make significant headway in our eco-sustainability strategy, in terms of both the products and the processes included in our strategic plans.
In addition, this beneficial union will advance our challenges in innovation and service improvements in pursuit of our aim of remaining the preferred partners of our Clients.
CATRAL GARDEN & HOME DEPOT S.A. is aware of the new leadership responsibility it is assuming and the expectations this will give rise to. Since 1928, the family character of CATRAL has developed values that have been perceived by the Customers and Suppliers, Employees and Collaborators, who have accompanied us throughout the stages of our growth. They know that we will once again work actively to ensure that this acquisition brings benefits and improvements for all parties, in keeping with our strong sense of social and environmental responsibility and our solid enthusiasm for meeting our commitments.
Thank you all for making this possible.